Damien Daniels Construction can help your business shine. Have you just bought a
new place and want to make it your own? Maybe you're leasing a building that needs
some tenent improvements done. Whatever your reason, give us a call to see how we
can help you.
We want your clients to be wowed when they walk through your doors. We
do flooring, windows, custom counters and more. Remodeling is a great way to
bring in new clients as well as impress your current clients.
We also do historical property renovations. We'll bring life back to your
property while keeping true to the building's identity.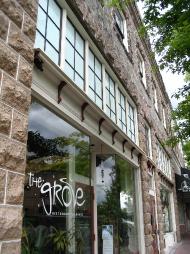 Commercial

Service Clients
Here are some of the local businesses that we have worked with remodeling their stores.
Pictures are coming soon!